Mental Health Month Giveaway!
October is Mental Health Month, and at ACMM we are all for supporting the movement to take the stigma out of looking after our mental health.

My hope is that it will become more commonplace and seen as 'normal' to receive mental health support and to attend to our mental and emotional health needs, just like we would take care of our physical health by going to the doctor, naturopath, or other health professional, do exercise or be aware of what we are eating.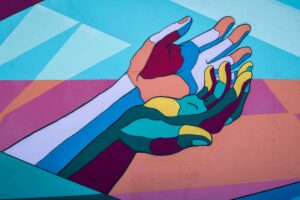 We have so much available in our culture today to support our mental health, including:
modern psychology and psychiatry and the availability of a range of complementary mental health therapies
yoga, Tai Chi, Qi-Gong and other mindful movement practices
increased uptake of mindfulness and meditation as a means of stress relief and self knowledge
dedicated organisations such as Beyond Blue and Head Space that work to increase public awareness and education around things like depression, anxiety and suicide.
through education and availability of resources, our increased awareness of the effect of other activities such as work, relationships, food and exercise on our mental health
and much more..
Thanks to the work of Jon Kabatt-Zinn, His Holiness The Dalai Lama, Thich Nhat Hanh, Jack Kornfield, Sharon Salzberg, Deepak Chopra, Joe Dispenza,  Eckhart Tolle, Ram Dass and many others, the message is spreading that we can take responsibility for supporting our own mental health to a degree by practicing meditation and mindfulness and benefit from the wisdom of meditation masters of the East.  In this way, we can tap into ancient knowledge and practices.
With all the online recordings, free and paid groups and the fantastic variety of meditation teachers out there, (and having so much time at home), it has never been a better time to explore the benefits of meditation and mindfulness as a self care practice to support our mental health. As with any foray into our inner world, a word of caution.  If you have a diagnosed mental health condition, please check with your treating professional before embarking on a meditation practice and do let your teacher know so that they can better support you. Go gently and begin slowly and with shorter practices (5-10 mins).
To celebrate Mental Health Month, ACMM is offering a meditation and mindfulness giveaway each week of October!
We hope you enjoy this and that it supports the mental health of the teens in your life.
Look out for more weekly giveaways on our social media channels:
With love x
Lisa