Children's Mindfulness. Why It's more important that ever.
2 min read. Janet-Etty Leal, is the pioneer of mindfulness in Australian schools, and is the creator of our new Children's Meditation & Mindfulness teacher training, launching in 2021. She joins us this month as a contributor to highlight the importance of teaching children this invaluable life skill.
Why Children's Mindfulness matters NOW
Attention underpins everything we do in life.  It is the pre-requisite for learning.  Everything we create and achieve, including the quality of our relationships, depends on this ability.
A study from Microsoft Corporation was undertaken by researchers in Canada who surveyed 2,000 participants with electroencephalograms (EEGs).  Findings from this research indicated that since the year 2000, when the mobile revolution began, average attention spans dropped from 12 seconds to 8 seconds.  Tom Bruznell, a Senior Trainer from Berry Street, recently cited updated figures: in the past 20 years, average attention spans have dropped from 25 second to 3-7 second spurts.  There is so much scope in Mindful education to coach open this tiny window of awareness!
Children's lives can be as busy and pressured as the adult world they share.  Crowded curriculums, family challenges, mobiles/cyberspace connection and crammed after school schedules, can create a sense of life being 'claustrophobic'.
Mindfulness offers the precious gift of space to children.  Space is created for paying attention in the present moment. 
Space for over-stimulated nervous systems to recover and joyfully return to a natural, healthy state of balance.
Opening Young Minds
For over 20 years, it has been a delight to engage children in all kinds of Mindfulness activities and practice to open their minds … to see, hear, sense and feel beyond habitual awareness.  It has been thrilling to witness so many 'spring-boards' of personal discoveries … with countless Ah Ha! and epiphany moments and experiences.
Achieving a frontal cortex/heart connection with Mindfulness activities and practices is a key life skill for children.  Creative Mindfulness education supports children to move beyond a fixed sense of 'self- knowledge' (which can be limiting and outdated) and practice knowing, with curiosity, what they are feeling, thinking and consciously choosing in life.
The ability to hold and sustain attention is the hallmark of genius abilities.  Being able to resist impulses and create online/offline balance, with time for heartful relationship with others, nature, and inner connection is essential for wellbeing and flourishing.
Children's mindfulness opens a gateway to creativity
All kind of positive benefits are possible as children develop Mindfulness skills: lowered stress levels, enhanced impulse control and executive function, improved focus and concentration leading to better academic outcomes and increased empathy for others and the world.
One of the stand-out, magical gifts of Mindful education is to share with children opportunities to experience states of wonder. In the busyness of life, these states can be overlooked and forgotten. Maslow highlighted the need for educators and educational psychologists to promote experiences of wonderment to enhance children's creativity.
Dwelling in wonder leads us to feel increased pleasure and happiness.  Experiencing awe leads to a diminished sense of self, resulting in prosocial behaviour, greater happiness and contentment. Children can experience a palpable sense of being a part of something much greater than themselves.
Building a Creative Mindfulness Palette for Children
The portal to Mindful connection for children is ever-present … opened with humble, simple beginnings. A bowl of rose petals, spontaneously gathered, gave rise to a day of exquisite engagement with primary children.  We studied unopened buds, remembering they needed to take their time to open and bloom… just like us!  Children looked at, smelled and touched the petals so quietly, gently and tenderly that the experience felt like a state of wonderment. Each child meditated with their chosen petal in their hands or on their head, immersed in awareness of softness and delicate beauty.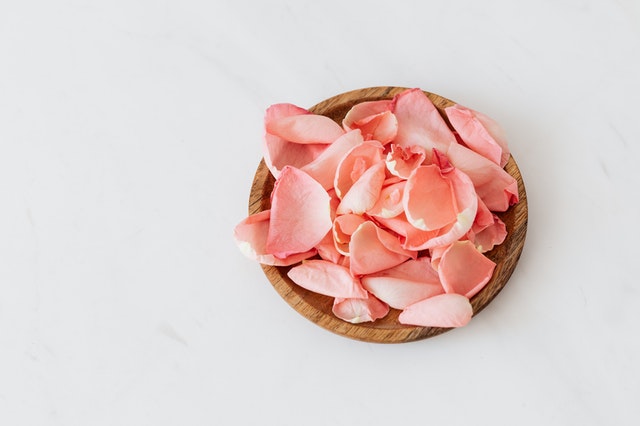 The palette of possibilities to build these skills with children is vast. To serve children best, it is worthwhile to offer them a wide range of experiences and practices, so they can discover what resonates personally.
Mindfulness education is not limited to the classroom.  Parents, grandparents, carers and health professionals can all become Mindful guides to children! They can experience the joy of igniting neural synapses to form curious, kind, creative neural pathways in the minds and hearts of children of all ages.   And empower children to fulfil their potential, creating a strong sense of agency in their lives to become conscious, compassionate, creative human beings.
To learn more about Janet's unique approach to teaching meditation and mindfulness to children, check out this interview.