Description
Expand your knowledge and practice of Mindfulness.  Enjoy the recording booklet of this full day Retreat whenever and wherever suits you!
Mindfulness is now a mainstream word, and it's on everyone's lips. But does modern mindfulness teaching go far enough?
In popular culture, it is seen as a tool with very practical and scientifically validated benefits such as increased ability to focus, attention and memory enhancement and mood regulation.
If we stop there, we might just miss the very essence and the greatest benefits of mindfulness. The true, life changing gifts of mindfulness lie beneath the surface.
In this at home workshop, ACMM coaches and experienced mindfulness teachers Tim James and Jenefer Hill, guide you into the profound extra step required to explore the deeper differences between attention and awareness.
Through: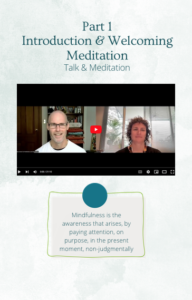 talks,
experiential activities
and practices
you will be guided into the flow of awareness that lies at the heartful essence of mindfulness. An incredible day of deep enrichment and connection through age old practices.
Enrich your mindfulness practice and teaching with this deeply self-honouring day. Included is a gentle exploration of ways that this inner wellspring can open the flow of the essence of mindfulness into your everyday life and relationships.
Watch this video for more information about what is contained in the workshop.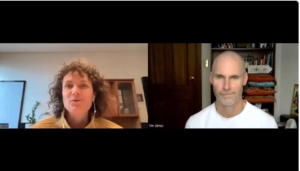 Find a special nook in your home where you can be alone for 4-5 hrs and immerse yourself in these beautiful experiences, or do a little at a time over several days.
All presented in a beautiful booklet for you to keep.
Come back to it anytime you want some guided inspiration and nurturing – and emerge refreshed and renewed!
At only $79, it's less than half the cost of attending a live day retreat, and you can use the recordings forever.
It's suitable for people with some mindfulness experience. A zoom support call is also available at an additional cost.
Click here to purchase Resting in the Heart of Mindfulness now.
If you would like to learn more about the power of online retreats, checkout our blog: The Amazing Benefits of an Online Retreat