5 Tips for Restoring Energy and Inspiration Post-Covid Lockdowns
So, we are out of lockdowns (we hope) and now going about life somewhat normally, without much travel, trying to dodge Covid, mask wearing and with children back at school.
As if life wasn't full enough already, we are now living with vigilance and for many, still carrying the emotional and physical exhaustion of the last two years.
Our sacred home space has become our place of work. Many of us now do our shopping from home and some days it may feel like we barely leave home! This has changed our relationship with our living space. It may no longer feel like a restful sanctuary; more like a bus station!
So how do we honour our body's need for restoration, our mind and heart's need for inspiration, our responsibilities and still make time and energy for more good stuff!
Here is my list. I hope it helps to inspire you to think about what your list might consist of:
1. Regular rest breaks
During the week, this might mean a 20 -30-minute lie down after lunch (or escape from the office), as well as morning and evening meditation sessions. In the evening perhaps listening to a guided relaxation or gentle music before bed and getting into bed relatively early (I like to use that time to write in my journal). For those of us who were conditioned to work hard (like me!) it takes effort to get better at resting, including taking a few hours each week to be in total rest and do nothing.
2. Plenty of fun
Small, manageable activities such as a picnic in the park with another family or a group of friends, a dinner with some friends (with take away), or a movie night with people that make you laugh. Time in nature is a super charged way to breathe fresh air and feel restored by the elements.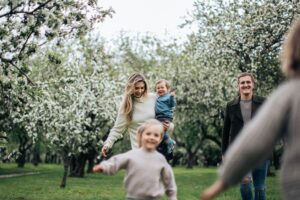 3. Being conscious with mind food
Staying away from sensationalistic headlines and filtering the news and how much time and energy is taken with social media. Consciously choosing reading material that is inspiring and uplifting in order to keep our thinking elevated. (This is so important)
4. Reframing your space
Creating a warm, restful and welcoming sleeping space (perhaps with the addition of candles, dried flowers, essential oils, ornaments or whatever works for you). Rearranging furniture in your work space or living space to create an open, tranquil vibe.
5. Focusing on meditation techniques that inspire.
Inspiring reading, goal setting, beautiful music or sounds, nature, there are so many ways to bring inspiration into your meditation time. You might like to experiment with what works for you. If you are an ACMM student or Business Lounge Member, the Meditation Audio Library holds lots of treasures.
On the 19th March, I will be facilitating our 1 Day Meditation for Inspiration Retreat, we will be exploring and experiencing some ways to meditate that bring deep inspiration and renewal. This restorative and inspiring online day retreat, is open to everyone, and very accessible. It might be just the occasion to create a beautiful meditation space in which to enjoy the retreat and keep nurturing yourself afterwards with the techniques you will learn.
We would love for you to join us. CLICK HERE for more information.
With love x Lisa