Top 7 Marketing Tools For Your Meditation Teaching Business
4 min read – Last week we wrote about How to Start Marketing Your Meditation Business. This week we cover must-have marketing tools for your meditation business.
The majority of meditation teachers who start their own business don't typically have the resources to outsource all of their business needs. We generally find ourselves on a steep learning curve at the beginning of this journey.
Starting your own business means you have to get a handle on a lot of things. From book keeping to handling a website and everything that comes under the marketing banner (social media, graphic design, email campaigns, content marketing – the list goes on!).
Thankfully, this past decade, the DIY Marketing market has boomed. This means that there are now so many tools that can help small business, without having to hire specialists.
We take a look some of the tools that can help you.
Marketing tools for your meditation business
#1 Canva
This amazing platform was founded right here in Australia, and is a global success. Canva helps you create any kind of asset with an easy drag and drop feature. With Canva, you will be able to design professional looking social media posts, logos, and advertising material for your meditation classes. You can even design your own Certificates for your students who complete your meditation workshops and courses!. They have a huge range of pre-designed templates to choose from, or you can start from scratch.
Cost: Free. However, if you are wanting to unlock more features you might consider a monthly subscription starting from $13.99 AUD per month

#2 Unsplash
Naturally, you are going to want to make your posts about your meditation business engaging and inspiring. So, you will need some imagery to help you. It's really important to ensure that you source royalty-free images. You don't want to infringe on any laws surrounding image licensing. Unsplash is one site dedicated to sharing stock photography. Other sites which allow you to source images include pexels.com and pixabay.com. These two sites can be accessed directly from Canva under the "Photos" tab.
Cost: Free! You also have the option to credit the photographer, though this is not enforced.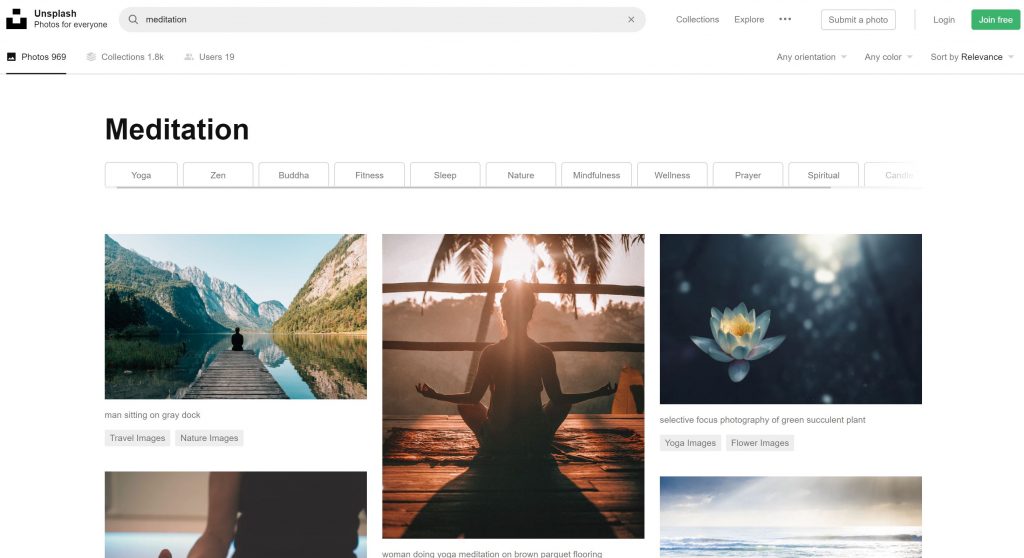 #3 Buffer
If you intend to have a have a presence on social media, then signing up to a social media management platform is a must. Buffer, along with others such as Hootsuite, Later and Loomly (to name a few), allows you to schedule all your social media posts ahead of time so that you can focus on teaching meditation to your clients.
Note: While Facebook is able to be scheduled using these platforms, a lot of people prefer to schedule within their actual Facebook accounts. Many marketing agencies have reported that the engagement of their posts tend to be higher when they schedule within Facebook rather than a third party platform. You may like to try both and see what works for you.
Cost: Buffer offers a basic free plan which allows you to schedule 10 posts ahead of time (which is not much). You may want to consider a Pro account ($15 USD a month) which allows for up to 100 scheduled posts. Also, you might want to check out some the competitive pricing that the other social media management platforms mentioned above offer.
#4 Get Response
Get Response is an email marketing platform which will help you create seamless email marketing campaigns. It will assist you to easily communicate with your audience, drive sales for your meditation classes & workshops, and measure engagement. Get Response is just one of the email marketing platforms in the market. Others include Mailchimp, ConvertKit, and Campaign Monitor.
Cost: Get Response offers a 30 days free trial and then basic account features start at $15 USD a month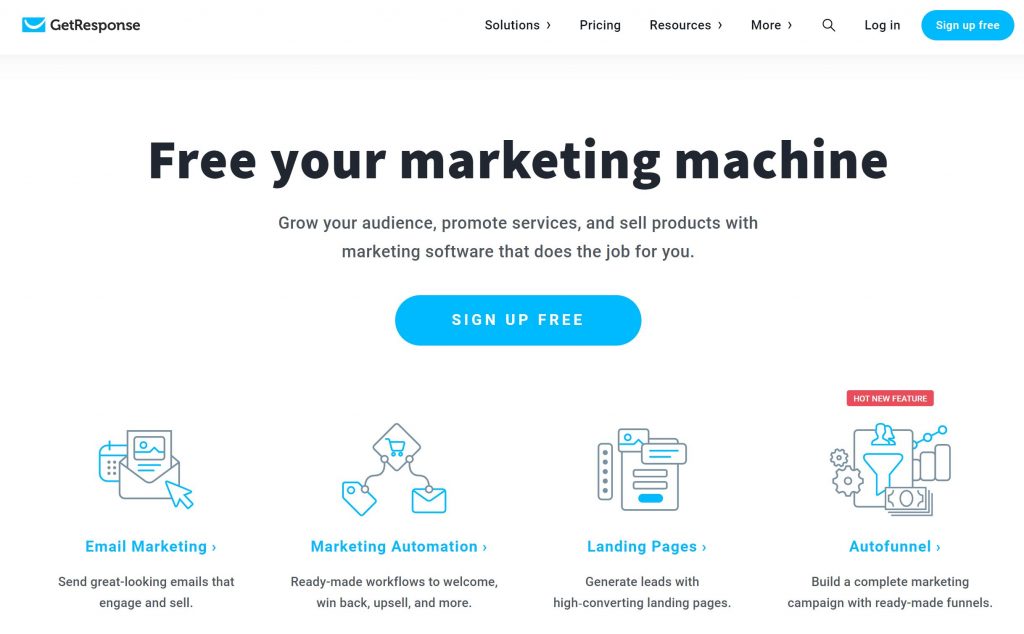 #5 Google Analytics
Do you plan to have a website for your meditation business and drive an online audience there? Then, Google Analytics is by far, one of the most essential tools to get a handle on. It only takes a couple of minutes to add the code to your website. This will allow you to track every user interaction on your site and the channel they came from ( eg. social, email, search etc) . This can be an invaluable tool to assist you with your marketing efforts. We strongly recommend putting yourself through the free training offered by Google Analytics.
#6 Infogram
Infogram is a great tool if you want to create infographics. Infographics can be really useful to convey lots of data in an easy to understand visual format. Adding infographics to your workshops, ebooks, presentations and within your blog article is a really engaging way to deliver information.
Cost: Free for up to 10 projects. If you are wanting to create more infographics with more design choices, monthly subscriptions start at $19 USD a month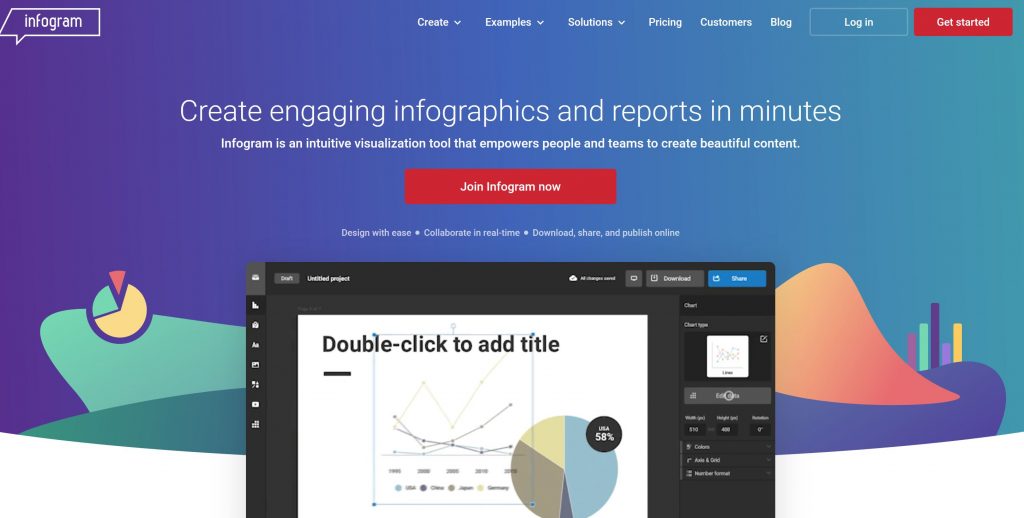 #7 Coolors
This tool is a bit of fun, but also very useful. The psychology of colour is actually quite an in-depth topic. Colour is very influential when it comes to how your brand personality is perceived by your audience. It's important to get your colour palette right. Coolors.co allows you to generate beautiful colour pallets for things like your brand colours, website, social media posts, advertising creative and more!
Cost: Free!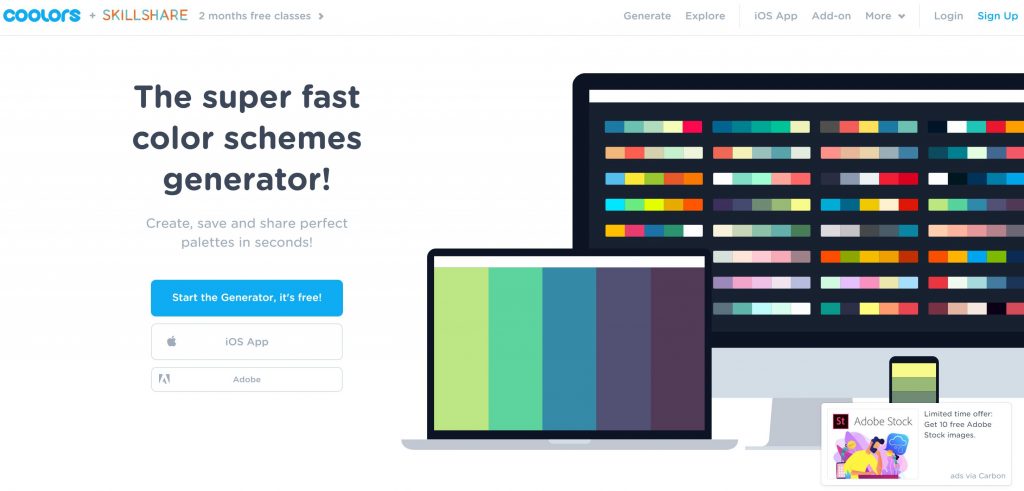 This list is by no means exhaustive. A Google search will reveal an infinite amount of tools out there to help you.
Be sure that before you begin to learn about which tools will suit your needs, you read the post published earlier this month. This article guides you through the first steps you need to take to begin marketing your meditation business.
Please note that no commissions are being earned from the mention of the marketing tools in this post. We write from the perspective of direct experience only.
The Marketing team @ ACMM x