Certificate/Adv Certificate/Diploma in Guiding and Teaching Meditation
"The course notes are amazing… comprehensive and detailed. I am impressed by the amount of work and research that has gone into the course. Citing the references and suggesting additional readings gives me confidence in knowing that passing this course will provide me with the qualification which I need. I also enjoy reading the statements by other students, which include the challenges they have faced as well. Helps me feel that I am not alone." – Virginia
"My experience with ACMM has been fantastic. I am so very pleased I chose ACMM to do this certification." – Corinne
"I'm delighted to have finished my Advanced Certificate in Guiding and Teaching Meditation and Mindfulness course. Despite taking breaks between studies, the supportive coaches guided me to the finish line with kindness. The course offers a rich array of tools to learn and teach meditation effectively. Its emphasis on inclusivity and trauma sensitivity ensures graduates are considerate guides. This experience has not only deepened my personal practice but also equipped me to compassionately lead others on their meditation and mindfulness journeys. A special thank you to my wonderful coaches Morgan, Jen, Leanne, and Susie!" – Mel
"I found this course very comprehensive and the study content of all the modules very informative and educational. Thank you." – Deniece
"This was a truly incredible experience for me. Although there were many ebbs of flows during the course, the self-discovery and enlightening moments were real revelations for me. The point that I felt was pivotal for me was session four when I was struggling and it was the realisation that I was treating it with a problem-solving mindset. I was overcomplicating things for myself. I was cognitively and mentally involved rather than feeling it, there was a disconnect. With the guidance of my coach (who was just amazing), this was highlighted to me that I was approaching it this way. It was important that I not overthink it, simplicity is key, let go and allow things to be as they are which was challenging for me initially. Once I reached this point of not overthinking, of letting go and allowing things to be as they are, to feel and connect, to trust that what flows through me is right… THIS was transformational. I cannot speak highly enough of ACMM, and the support provided. I must also mention that my experience was enhanced 10-fold because of my coach. So much gratitude to Morgan." – Marie
"This is not just another course, it is a wonderful life changing adventure. I have come so far in my own journey of healing and enlightenment during the course whilst learning the skills needed to be able to help others do the same, so excited about sharing with my clients.
The team at ACMM are wonderfully supportive and encouraging all the way through. It is run in a very professional manner and yet you are made to feel as though you are part of a large family." – Angie
"As someone with ADHD there's stigma that we cannot slow down and/or meditate. It was my mission to prove that we can with practice. This course has been such a beautiful healing journey for my mind and body and has provided me with a range of tools and skills to support me in times of stress and overwhelm. If you're someone who enjoys the practical hands on learning, this course is definitely for you. It's a lovely combination of theory and practical and covers a range of meditation styles. I highly recommend and the team have been so supportive and encouraging along the way." – Janelle
"This was something I've wanted to do and learn for a long time, it helped to bring me back to mindfulness when I was in bad place during covid. The journey was challenging yet so rewarding, finally learning the wealth of knowledgeable information and techniques that the meditation and mindfulness course and electives has to offer is definitely worth it for anyone who is into mindfulness." – Lukas
"ACMM courses and electives take your life to a whole new level. They will definitely transform multiple areas of your life. Through the journey of these courses you not only find your true and authentic self but it also touches many other lives around you. If you are willing to dive into the courses then new possibilities and heart opening awaits you. An incredible gift of this course is belonging and connections with the ACMM community. Specially our compassionate and insightful coaches whose guidance and support is invaluable. We need more skilful and wise meditation and mindfulness teachers in the world. And ACMM courses just provides that wonderful platform both to the students and communities around them." – Sweta
"I am very happy and satisfied not only because I got the Certificate but because in front of me opens a bright avenue with every opportunity to make my dreams come true, by teaching Meditation and Mindfulness while helping others who are thirsty for relaxation as they wish to escape from the stress and the overload of everyday life. My experiences within this learning process are varied and intense. What matters, in my opinion, is the goal and the intensity of the desire to materialized it.
Our school shows the way and plants the seeds and it does it very well! The school is the means to an end. The rest is up to us.
It wasn't an easy journey. Many times I thought of giving up, but my desire to succeed gave me strength and pushed me one step forward every time I was inflected. Worth every effort!
I promise to use this knowledge in the best possible way!
I would like to give Thanks and Love from the bottom of my heart to the Principal Lisa Forde, to Julie Bond-Rowe, every person in Administration Team and all the Teachers in the Australian Centre for Meditation and Mindfulness, for the unconditional support, help and compassion they provided to me. I will never forget it! With much respect and love, – Chrysa"
"So much self-growth is achieved throughout the whole course. The coaching staff are a valuable asset throughout your learning journey." – Hayley
"The Advanced Certificate in Guiding and Teaching Meditation was a heart opening experience for me. I felt supported throughout the course. The skills and techniques have taught me to write & guide meditations and also have given me confidence to be wholly myself. I have completed it feeling empowered to support women which is my dream. I would recommend this course 100%." – Robyn
"At the beginning of this course, I had doubts about my confidence in guiding a meditation. I expressed these doubts to my coach and was given so much support and encouragement. By session 7 I was guiding meditations for friends, without a script, and felt completely at ease. Surrender to the process, trust your intuition and you'll be amazed at where you land." – Melanie
"The Certificate in teaching and guiding meditation and mindfulness was one of the most inspirational, rewarding and enjoyable courses I have ever done. The material was well balanced with written and practical exercises. I learnt even more about myself and have grown over the year and it has also helped me to support others as well. The whole team are knowledgeable, supportive and caring. I feel so blessed to have discovered this enriching course and will be back to do short courses. Many thanks." – Anna
"Doing this course and practising meditation daily showed me just how powerful meditation is for personal growth. I am impressed with the depth and structure of this course and the high quality of mentoring support. I highly recommend it." – Megan
"This course has been life changing." – Kristy
"Be brave, come home, be your own best friend, open to the mystery, no more judgement just observe but now with an inner smile, as your 6th sense is winking at you – you've got this – unfolding, opening and reborn, with amazing gentle support from ACMM. Biggest thank you from my heart." – Chris
"The Advanced Certificate course has been a hugely supportive and enriching experience. Like a willow tree, it combines a strong and solid structure with the flexibility to adapt to what you need. You can direct your own learning, but are always supported by your coaches, the materials, and the rest of the team. It covers a wide range of meditation techniques, informed by research and experience. It helps enrich your personal meditation practice, while helping you develop the knowledge and skills to guide and teach others. Like any experience, you get out what you put in. I am very grateful to Lisa and her team for this fantastic opportunity, and highly recommend this course." – Paula
"The Advanced Certificate in Meditation and Mindfulness and the electives are well researched, with sound theory and practical techniques. The coaches are very patient, kind and compassionate and have a wealth of knowledge and expertise to guide us through some difficult landscapes. The coaches and administration are very prompt in their communication and courses are well organized. The frequent FREE meditation and mentoring workshop are excellent. It has been a wonderful learning experience so far." – Anila
"It is no exaggeration to say that studying this course has changed my life in terms of my personal outlook, health and wellbeing and it has also been such a joy to see how participants in my classes have responded so well to the style of guidance that the school teaches; how accessible the guidance makes meditation for participants and how the group facilitation skills we're taught allow us to create such a safe and supportive space.
Also I really appreciated the emphasis on empathy, open-mindedness, kindness and joy throughout the course materials and also exemplified by the coaches and it made this such a safe space for me to learn and develop. I will be forever grateful for this opportunity to learn from ACMM." – Ciara
"At the beginning of this course I thought there was no way I would be able to have the confidence or skills to write and guide regular meditations. Through the step by step sessions and electives, and the supportive presence of all of the coaches, I am now guiding a regular group using my intuition and loving it. I cannot recommend this course highly enough. The variety of techniques and the guidance has improved my own meditation practice as well as allowing me to follow my passion and share the benefits of a regular meditation practice with the world." – Belinda
"I would highly recommend this course to anyone wanting to explore and open there minds to the amazing experience that meditation brings. The mentors are an amazing group of people, who are always willing to go above and beyond, so that you will get the best experience you can from this course. A big thanks to Lisa and all the mentors for making my journey such a rewarding and beautiful experience." – Greg
"What a profound and beautiful journey I have been on. I am so deeply grateful to all the team at ACMM for the guidance and inspiration throughout the course. My coach has walked with me the whole way, and I have felt so supported and nurtured. The course has provided me with a confidence and a rich tapestry of skills to teach and guide meditation and mindfulness in a variety of techniques. I have established a beautiful personal meditation practice that has honestly changed my life more than I ever knew. I am so grateful to be able to offer these same gifts to my community." – Kate
"This has been the most enlightening and worthwhile course I have done both personally and professionally. The level of knowledge and support throughout has been invaluable." – Lucinda
"I thoroughly enjoyed studying my certificate at ACMM. It was a really holistic experience with lots of teaching around self care as well as
ensuring the student is fully equipped to run classes. I came into the course with some background knowledge but left with an amazing new
confidence and skill set which exceeded my expectations. The coaches are very knowledgeable and supportive and the regular catch ups were a real highlight." – Cassandra
"This course exceeded my expectations. The self-paced learning and coaching support made for a safe and comfortable learning environment. The depth and breadth of the course enabled me to get a good understanding of the history and science of meditation, and of its movement and adaptation to western cultures. The elective choice is diverse, and complimentary to the main course, enabling areas of interest to be expanded into areas of expertise." – Donna
"Completing my Advanced Certificate was one of the most rewarding experiences I've had in my big and complex life to date. My personal meditation practice deepened and I now love teaching stressed out corporate types to access a bit of that calm themselves. I did the course while working full time and doing lots of other things, it took me a while but the course was designed for busy people. If you have a chance to attend a retreat, do it! One of my favourite parts, as was the support from my coach!" – Jodie
"This course was amazing. I gained so much confidence and clarity on how to lead meditation and conduct my own classes and courses. It also helped to deepen my personal meditation practice. All of the coaches and people involved are wonderful and supportive and willing to give guidance and feedback. This has been a transformational experience and I am grateful for it." – Caitlin
"I would love anyone starting this program to know that this program not only teaches you how to guide others in meditation, it also provides you with a pathway for some rather exciting personal self development as well. It is an unexpected but a truly transformational bonus, it is well worth the commitment. " – Candice 
"I really enjoyed my course and found it to be gentle and nurturing. Lisa and Julie are very supportive and I feel they really enhance the learning experience. I loved the way the course was set out as it was easy to follow, and I liked the flexibility." – Chelsey
"I had no idea what to expect when I enrolled with ACMM but I'm so grateful that I stepped on the path of not only learning the magical workings of meditation from a teaching perspective, but deepening my own practice in the process. The teaching is incredible and I was provided the tools to teach with confidence. Heartfelt thanks to everyone at ACMM for your warmth and compassion. I learnt so much about myself and discovered a vast inner-landscape that I can endlessly explore. Thank you ACMM." – Danielle
"Because the ACMM course is online and designed to move at your own pace for several months, this really allows the practice and learning to be integrated on a deep, subconscious level. By taking this course, I have found the tools that have allowed me to easily let go of behavioral patterns that I had been trying to break free from for years. This aspect alone has made this course truly life-changing for me. The course has been a constant companion and friend for me, offering me vital coping mechanisms when life threw curveballs at me. It's a rare entity in that it's like going through therapy, but at the same time you're gaining valuable skills which you can employ to help others.
The course is so well-structured that you'll find yourself being able to write and guide meditations for yourself and others in no time at all; this may seem hard to believe but each session builds on the last to ensure that you gradually build your confidence, ability and knowledge. The skills you will acquire as a meditation guide are second to none; I have seen how effective the techniques are for bringing myself and others into relaxation. The course is so well written and easy to understand, and the meditation audio examples are of such high quality, you couldn't ask for better teachers. Also my coach Tim has been the most wonderful mentor I could ever have hoped for, he displays such deep compassion and kindness every time I interact with him, he's a role model as well as an incredibly supportive ear. 
If you're looking to truly learn how to meditate, to be able to guide others, and to find tools to manage stress, anxiety and the sorrows of the human experience, this course has it all. This training is worth every second of your energy. Everything that you put into it, you'll get it back thrice-fold." – Ciara
"I can honestly say that doing this course was completely life-changing, unique and has enriched my life in so many ways. It was not always easy, but there was always support from my coach, and the rewards have been greater than I could have hoped for." – Sue
"I am currently working through Session 4 along with my 1st elective and I just want to say how much I am loving the course. It is providing me a great knowledge base and practical skills to create my own meditation business as well as build on my personal meditation practice and holistic wellbeing. This is my passion and I really want to make it work. The feeling it leaves me with on so many levels is just bliss. Thank you." – Deb
"I found this course both incredibly rewarding and deeply challenging.  I started as someone fairly new to meditation and felt wonderfully supported throughout the course.  The course provided me with many opportunities to learn about myself at a deeper level. I love the structure we are taught for guiding meditation.  It gives the listener every opportunity to be able to relax and surrender to the meditation.  There is so much attention to detail concerning structure, language and atmosphere so that you come away able to guide beautiful meditations. I believe anyone who takes on this course and embraces everything along the way will come away feeling more connected with themselves, others and the world around them.  What a wonderful experience to then be able to share with others."  – Elizabeth
"The Advanced Certificate in Guiding and Teaching Meditation was a wonderful journey into the craft of teaching meditation. The course was well structured, good content and clear exercises and assessments. Encouragement from an experienced coach throughout the course helped make the journey that much easier. I highly recommend this course." – John
"As an Educator of over 20 years' experience I found the delivery of the course exceptional. I also liked the way the course is reviewed regularly and additional material is added as appropriate." – Kate
"If you've been considering doing the course, – just register and start. You will not regret it at all. From the moment I pressed enrol I have had nothing but contact, support, positive encouragement and excitement from all correspondence, the Facebook group and Skype sessions.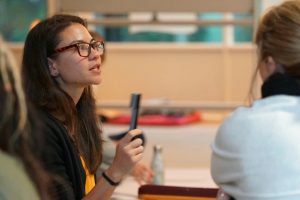 The course material so far is exciting and in-depth, however not so much that it feels beyond reach. My tutor, Leanne, has been incredible. I think that the course is genuinely authentic, and I like the way that I'm held accountable for my study and direction. I know that I will finish this course with the knowledge, practice and skills to develop both myself and my students in the future. I am only up to session three, and I feel that my meditation practice and even my life has changed. It's quite incredible actually. Even in the weeks where I have so much on – I still look forward to my study." – Shona 
"Studying with ACMM has been truly transformational.  I have learnt so much about myself through journalling and writing the different meditations.  I have really enjoyed every aspect of the journey. They are so encouraging and supportive. This course is truly beautifully put together. A labour of love." – Grace
"ACMM has a nurturing and caring approach to teaching. The coaching staff are so very supportive and giving of their time." – Jayne
"Undertaking the Graduate Diploma gave my meditation skills a real boost and my confidence a huge lift.  I learned so much from the supervised teaching process, including from my own process of self reflection and review, from all my fellow Grad Dip students and from the invaluable insight and experience of our teaching supervisor.
I highly recommend the Graduate Diploma to anyone interested in teaching and guiding meditation professionally." – Jen
"Studying to be a meditation teacher has been a journey for me and the support I received throughout the course has been amazing. The coaches and teachers understand this is a journey as much as it is a learning course, and they allow the space for growth. Being an online course was really helpful and it allowed me to study in my own time. I have thoroughly enjoyed learning with ACMM and definitely recommend it to anyone looking to study meditation!" – Lisa
"I could not be more thrilled with the Australian Centre for Meditation and Mindfulness. I have done a few courses with other providers and have never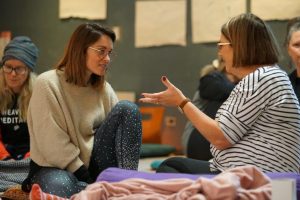 experienced anything close to the support and care I received from my coaches.  The course work was complete and informative and at no time did I feel unsupported or unable to achieve my goals." – Megan
"This course was a good combination of theory with lots of practise. I was impressed with the depth and structure of the course and the high quality of mentoring support. I highly recommend it." – Megan
"This was an incredibly immersive course. I took so much more away them I had expected to. Not for the faint hearted as I was challenged at times however loved every moment." – Natalee
"Studying the Advanced Cert in Guiding and Teaching Meditation with ACMM has been such a joy for me. Lisa and my coach Julie were wonderful. They challenged me yet at the same time helped me develop my skills in such a gentle, supportive and nurturing way. I'm amazed at how much I have grown personally throughout this course. I have learned so much more than I expected and would highly recommend this course to anyone interested in meditation or self-development." – Tracey
"This is much more than a course, this is connection on a meaningful deep level. I have very much enjoyed my studies with my ACMM family. I have grown immensely as a person, my confidence has blossomed and I am able to wholeheartedly go out into the world and teach meditation. I totally love going to the retreats and connecting to all of the other students and reconnecting with Lisa and the other coaches. I have found everyone connected to ACMM to be warm, friendly, supportive and passionate about meditation." – Juls
"I learned so much about myself through the completion of each unit, but also about the practice of meditation. This course is not a dry 'how to meditate' or even 'how to teach meditation' that focuses only on one point, but rather is a radiant mix of opinions, thoughts, ideas and types of meditation which, when combined, allow a student to discover their own style of teaching that is unique, but beneficial for everyone." – Juliana
Women's Circles
"The Women's Circles elective is rich with ideas and great perspectives on how women can empower each other and be connected. It has some very good practical guidelines and activities. Lauren is a patient teacher and the session was very well done." – Anila
"The Women's Circles elective allowed me to broadly explore a historical events and cultural impacts on the modern woman, as well as the power of connection between women as a tool for healing and growth. I loved this elective and can't wait to put what I have learnt into practice." – Candice
"The Women's Circles elective is so inspiring, allow your creativity and passion for connectedness to flourish as you embark on a journey of creating a beautiful sacred space for women." – Melanie
Supporting Anxiety and Trauma with Presence
"Choosing this elective was big for me, as I was aware that it might have me addressing some triggers. It was educational in that it helped me understand some of my own responses to fear, and actually recognise that fear was something I didn't think I really owned before this. The education around anxiety and trauma, has helped me understand how it is that we respond to life's events, and to have a deeper compassion for others. Most importantly, I deepened my practice of self compassion, and this changed the way I responded to everything, including how I responded to myself. I have a much greater awareness of self compassion now and the role that this plays in my life. I know that with this wisdom, I can offer a greater sense of compassion to any students I may have moving forward, but also to other people in my life." – Tracy
"The Supporting Anxiety and Trauma with Presence elective offers such a rich pool of resources that I will have for life. I am so grateful that I can now weave my lived experiences through this elective into my meditations and programs to better support myself and others. Thank you!" – Mes
"The Supporting Anxiety and Trauma with Presence elective has been so thoughtfully considered in its creation. The inclusion of the resource links throughout the elective was so beneficial as this supported my journey and understanding. I was also able to deepen my practice and self understanding throughout this elective. As a new meditation teacher I feel that from completing this elective I can better support my participants by having a greater awareness and understanding of specific techniques that I can include when I am facilitating practices in consideration of certain mental health needs. Morgan is just wonderful, so supportive and knowledgeable and I am very thankful for her guidance." – Natalie
"I highly recommend the Supporting Anxiety and Trauma with Presence elective. The information is clear and comprehensive. We all will have people with anxiety or a history of trauma in our classes. This elective gives a way to recognise, kindly attend to and navigate anxiety and trauma within ourselves and others." – Gen
"This elective was amazing, the layout of the elective and the information provided has been really beneficial and has seen me question a lot about my own traits and where they've stemmed from." – Rebecca
"I chose to do this elective so that I could learn more and help other people who may be suffering from Anxiety and Trauma. Little did I know when I selected the elective, just how much it would help me personally. The amount of healing and growth that I experienced whilst working through this elective was amazing. This elective is so thoughtfully put together and offers so much in-depth learning. I would highly recommend this elective." – Sarah
"The Anxiety and Trauma module provided me with a deeper understanding of anxiety (beyond everyday stress) and trauma. It has given me an accessible and comprehensive guideline to help identify people who may be living with the symptoms of trauma. This information was balanced with amazing techniques that could be utilised to manage an acute traumatic episode and also to bring greater meaning to meditation in general. Most of all I feel the personal benefit I have received by using these new techniques is profound and my confidence in my ability to safely facilitate meditations has been boosted." – Debra
"Doing this elective for me was a no brainer. The strategies I have learnt to help myself, my son and also my clients are invaluable. I am very grateful to have been given the opportunity to explore this space and get to know it more intimately with a little more compassion." – Michael
Deepening through Meditative Inquiry
"This elective is a deep dive into the self and will leave you inspired and peaceful. It's such a wonderful journey into the self and leaves you feeling beautifully connected. I would highly recommend this elective, it's amazing in every aspect." – Shelley
"Such a wonderful deep exploration of self inquiry practices with a very gentle and respectful approach to meet students where they are at. I love the immersions and many opportunities to deepen my own practice and the positive and life affirming ripple effects it had in my life and relationships." – Jacqui
"The Inquiry process is a loving process that enables you to experience yourself on a level which most people will unfortunately never experience. Be kind and compassionate and remember there is no end to what you will learn about yourself. You will be reminded of how wonderful you are. You are the internal energy of love and light. Do you. Be kind and smile you are amazing." – Catherine
"I thoroughly enjoyed the Meditative Inquiry elective, being able to gently explore beyond emotions, thoughts and sensations has opened up a whole new depth to my personal meditation practice and has given me new perspectives as a Meditation Teacher." – Candice
Corporate Meditation and Mindfulness Elective
"This is a very comprehensive elective about preparing to work in the corporate world. If you've never had to think about marketing yourself in this area, and how you should prepare and price such offerings, this is a must do elective!" – Ann
"This elective was very insightful and helpful with great tips for starting on your own." – Anila
"I thoroughly enjoyed the Corporate Meditation and Mindfulness elective, especially Tim's video interviews with industry leaders. There is a good balance between theory and practical exercises. I have completed the elective with a sense of confidence that I am able to submit a proposal to a potential client and it will be well-received." – Danielle
"Highly recommend this elective, a wealth of information, this elective has provided the support and clarity that is required to begin your own business, I had no idea how to start a business plan or branding, or even quoting work, highly recommended." – Ruth
"The insight I gained from this elective is absolutely paramount. I have confidence to now enter this new world of the corporate sector with a thorough understanding of how meditation and mindfulness is integrated. Tim's guidance and feedback is incredibly helpful and supportive. I studied this elective for 'the corporate knowledge' but also found so much of it useful in my own personal development and practice as well. I thoroughly recommend this elective!" – Ashlee
Meditation and the Chakras Elective
"This is a beautiful and nurturing elective to not only increase our meditation teaching skills and understanding but to support ourselves individually through self-reflection and self-compassion." – Wendy
"Beautiful soul enriching experience moving through all your chakras, learning and doing your own healing via the journalling." – Mikala
"I have known of the chakras for many years, however, the Meditation and the Chakras Elective took my understanding and knowledge so much deeper. There are so many journaling and meditation prompts and I was able to choose techniques that suited my exploration. The deep level of teaching, and then understanding, truly allowed me to sense a change in these centres in my body. I would absolutely recommend this course to anyone wanting to delve deeper into meditation that supports the chakras." – Shona
"I have just finished the Chakra Meditation elective as part of my studies towards the Advanced Certificate in Guiding and Teaching Meditation. The elective was, like all ACMM's study material, informative and motivating. I thoroughly enjoyed the chakra journey with my tutor, Morgan, and with her guidance, achieved a sense of confidence and satisfaction in completing the study. A great experience." – Ed
"I could not recommend the Chakra elective highly enough for doing deeper work with yourself & guiding others to access their own innate abilities to connecting to inner health, well-being & your own higher self. Be willing to work with yourself & gain your rewards." – Jaine
"The meditation and the Chakras elective is such a great way to learn more about yourself and ways to nurture yourself in a positive way. The course delivery was fantastic, having your own personal coach throughout your journey really made the whole experience more special. I highly recommend this short course/elective." – Amy
"A beautiful course offering you the opportunity to deepen your understanding of the chakras and their influence on the human system. Not only did it teach me skills on how to work with the chakras, but also how to recognise blockages in your physical and emotional body related to the chakras. The elective was a wonderful journey of self-discovery and self-awareness. Definitely recommend this to anyone wanting to deepen their awareness of self and/or build their resilience toolkit." – Natasha
"The information is accessible and interesting with some great suggestions for implementing techniques to support yourself or to apply in meditations." – Michelle
 "The benefits you will receive after completing this course are amazing. You really learn so much about yourself, your strengths and weaknesses. What chakras are highlighted and ones neglected or blocked. It is a real journey." – Kate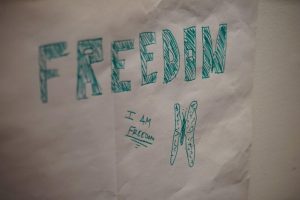 "I found that the teachers are very knowledgeable, and they know what are we up to when comes to learning and I was so happy to see myself connecting with my teach in so many levels. It feels so happy and at the same time such a satisfaction, that someone is able to connect with me especially in our difficult and confused periods." – Anuradha
"The Chakra elective was a real journey of self-discovery and reflection. The workbook is very detailed and will make a great reference tool in the future." – Leonie
"The Chakra elective had a huge impact on me and the way I practice. Not only with the knowledge I've gained but with the range of practices suggested for your own meditations. You must do this one!" – Jacqui
"I would recommend Mediation and the Chakras if you wish to deepen your self-awareness and in turn bring insights and reflection into your meditation practice. I learnt a lot about myself holistically which will assist me both personally and professionally." – Angela
"The Chakra elective is an incredible personal development journey. You can work through each chakra as thoroughly as you like and it really helped me to process what was happening for me in my life. If your wanting to learn more about yourself it's a fantastic elective to do." – Nina
"The Chakra elective is incredibly powerful and insightful. As a stand alone subject or incorporating it into your meditation guidance, this, you are able to gain a wealth of knowledge that can change your outlook on many day to day issues." – Ash
"Thank-you to all involved as to putting this course together one of the best l have done." – Sharon
Journalling for Clarity
"A very important teaching in the importance of Journalling with Meditation. Journalling is a way for us to connect with our highest level of being and to tap into our internal wisdom and intuition. I was pleasantly surprised at how much I enjoyed this elective. It is quite amazing how much I discovered about the deepest, darkest and lightest aspects of myself and how healing that was for me. An invaluable course for anyone looking to practice, guide and/or teach meditation." – Bridget
"The benefits of Journalling for Clarity, the wisdom and tools within that I experienced surprised me, supported me, gave me such an uplifting and meaningful six weeks. I didn't know what to expect but it has been a complete highlight. Highly recommend, it is an elective that keeps giving and a treasure chest of tools to keep returning to for all times." – Robyn
"Having journalled most of my life, I wasn't sure if this elective was going to be of great benefit. However I could not have been more wrong. I loved this elective. It enabled me to explore myself, on a deeper level, in a way that was supportive and healing. The more time I gave myself to do the exercises, the more fulfilling it was, and I quickly discovered that the journalling was wonderful for informing my daily meditation practice. I completed this elective feeling grounded, whole and inspired to share and teach these journalling skills with others." – Tania
"Journalling for Clarity has provided me with many additional techniques to include as part of my meditation sessions and has enabled me to gently face uncomfortable issues and work through them safely at my own pace. I highly recommend this course." – Rebecca
"Journalling for clarity is a fantastic elective, full of tools and techniques to help nurture and process our emotions in a safe and healthy way. The course also teaches us how to create, re-build or maintain self-trust. Sharing is a critical part of any relationship but what happens when relationships are used for excessive venting or when we feel the need to over-share. The course explores these factors and gently supports us to consider what information we choose to share, with whom, and when. The course helps us connect with our source and higher-selves to look within and derive the wisdom we may be looking for and not finding outside :)" – Sanjana
"I found this elective healing; it enabled me to revisit things I had pushed down, and helped me to notice and address feelings and thoughts in a positive way." – Lynn
"This elective is a must for anyone looking to explore not only techniques for facilitating meditation but also for investigating yourself." – Olivia
"If you're anything like me, you've likely had a love/hate relationship with journalling in the past. I encourage you to fully embrace this elective and all it has to offer, as you have an incredible opportunity to experience immense growth! Both personally and professionally, as well as a deepening of your meditation practice. I thoroughly enjoyed every moment!" – Kristine
"The journaling elective was a meaningful journey to assist with building a deeper relationship with myself and my inner world. The insights and knowledge that I was able to uncover through the many techniques suggested were profound. Knowing more about myself has helped me to become more empowered and this has impacted both my meditation practice and teaching skills." – Amy
"The Journalling for Clarity elective was challenging and exciting. It exceeded my expectations and provided a sound basis for self examination. A long time meditator, I was surprised how journal cleared the mind and made meditating more satisfying in the moment. Thoroughly recommend the elective. Helen Hadley, the coach for this elective, was insightful and tender in her guidance. Enjoyed the experience." – Ed
"This elective helped to shift some energy in a positive direction for me. The various techniques of journaling made me fully interact with the coursework and also support myself in the journey of digging deep within. I wholeheartedly recommend it for those of you that need a bit of soul searching, a bit of releasing, a bit of lifting up or even just as a way to get to know yourself better." – Caroline
"I had a sensational 7 weeks of deep looking, discovering myself anew, going on a new adventure of journalling and meditation each day. I learnt so much about myself, my strengths, weaknesses, knowing how to get access to my inner higher wiser self, skills to connect directly with our spiritual sources, letting go of unresolved emotional baggage, take good care of my self critic, learning self loving kindness, accepting myself just as it is, even strengthening my bond with my loved ones. I would highly recommend to all the students to do this elective earlier in their sessions and get a whole new understanding of themselves in sessions to come after. Very grateful to learn some important life skills." – Sweta
"The Journalling for Clarity elective gave me some great tools to journey gently inside and to highlight my thoughts, my feelings and my behaviour. My tutor Helen was always so gentle and encouraging. I learned much about myself. I felt challenged and encouraged, and I feel quite inspired to be more intuitively creative, which is exciting." – Janet
"I wasn't sure what to expect from this elective as I have journalled for most of my life however small changes in perspective, the gentle guidance and support by Helen has opened up a whole new world. I now journal with greater depth and feel so much more connected to my writing. I am continuing to learn about myself and accept who I am and how I feel with more openness." – Genine
"For years I have been writing in my journal as part of my morning rituals. When I saw this elective I was unsure as I thought I knew it all. I was so wrong! The techniques taught in this course were phenomenal. It has opened my mind and journal to so much more." – Vikki
"I thoroughly enjoyed doing this elective. I found the techniques I have learnt to be supportive in helping me work through different life situations. I will be able to use these techniques for the rest of my life and am so grateful I have learnt them." – Elizabeth
"The journalling elective will help you reflect on your life both good and bad whilst dealing with emotions, feelings and fear and developing self-love. In a safe, caring and supportive way, Helen will constantly support you with kindness and advice." – Leanne
"I found the journalling elective extremely useful and beneficial in enabling me to manage unresolved issues, gain clarity and learn about myself in a deeper and more compassionate way. I would highly recommend it." – Fiona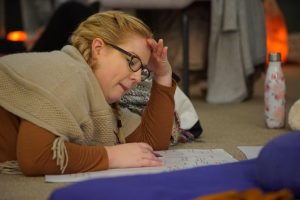 "This elective has been an inspiring and amazing journey. I am sad that it has ended and yet excited to be spreading my wings into providing a service to the community that I now feel more passionate about than ever before thanks to ACMM." – Bronwyn
"Before doing Journalling with Clarity I had a real resistance to writing down my thoughts. This elective has taught me how to release built up emotions and how to nurture and nourish myself enabling my meditation practice to deepen." – Grace
"I cannot recommend this elective highly enough! The structure of the course and the techniques were wonderful. Helen's compassion, knowledge and encouragement has provided me with lifelong coping tools and has helped me learn to love myself." – Danielle
"Fantastic course to help you understand not only the reasons that you might need to journal, but also various tools to do it. I liked that there wasn't one best way to journal, and I very much enjoyed the insights that came up through daily journalling into my own life. Everyone human would benefit from doing this elective at some stage!" – Alexandra
"Journalling for Clarity elective introduced me to so many new journaling techniques for all different challenges in life. I used to predominantly practice automactic / free-writing, but now, I have several more journaling tools in my tool belt to chose from, depending on what's going on for me; and having an appropriate tool for the task as hand is priceless." – Donna
"The Journalling for Clarity elective is an excellent introduction to the benefits of journalling and how journalling can be used in conjunction with a regular meditation practice to support through difficult periods and deepen self understanding. There is gentle guidance through a variety of journalling techniques that are useful for both my own practice and to assist others. I found it a great elective to develop my skills as a teacher and work through some blocks that I had as I begin to guide others in meditation." – Belinda
"If I'm honest I thought I knew how to journal as it's been part of my life for many years. What I wasn't aware of are how many different ways there are too reflect on life, and how proactive this can be as well. I learnt so much about myself and now have a bunch of resources I can draw on for my growth going forward. I'm so grateful, thank you." – Stephanie
Workshops and Classes Elective
"This is a great course for building confidence, and walking away with a clear plan for stepping into the 'real world' of meditation teaching." – Louise
"We live in a very fast changing and evolving world. This course teaches skills that can be used to potentially assist others to potentially adjust and potentially better excel in the way they choose and experience their human life opportunity." – Mike
"If anyone is considering holding more than just meditation classes, this is definitely the elective to do. I found that by creating a good, solid template for running a workshop, whether it be for a day, weekly or a weekend retreat it can be applied to any style or theme (eg: Chakras), and it can be used for face-to-face or via online forums. Brilliant!" – Lucinda
"I loved the Meditation workshops and classes elective. I am holding my first workshop in a weeks time and I feel very prepared due to the wonderful content provided by this elective plus the expert guidance of my lovely coach Felicity." – Peta
"This is a really great elective. It helps to give a great framework for creating classes and workshops in a real holistic way. Highly recommended!" – Caitlin
"I found this elective really motivating. Not only did I have the support and feedback from a wonderful teacher, it has given me the kick up that I needed to get the course out of my head and onto paper." – Candice
"I liked the depth of the questions. This elective made me really think about all aspects of my program and covered all bases as to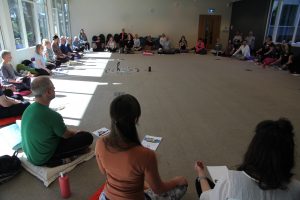 how/when/where/why I chose this project." – Tracey
"I thoroughly enjoyed this elective, I learnt more about myself, my life purpose, my passion, why I am here. I highly recommend doing this elective if you are going to run meditation groups, classes, courses." – Liz
"This elective was so wonderful and has provided me with the skills I needed to develop to facilitate the workshops I want to in a whole and connected way. It helped my stay authentic and share with others the benefits of meditation and mindfulness." – Nicole
"I have really enjoyed the Workshops and Classes Elective. It challenged me to make commitments to incorporate meditation teaching into my career when I finish this course. Felicity was a great support and a knowledgeable teacher." – Sheena
Meditation for Pain, Grief and Dying Elective
"This has been a beautiful journey in ways to support people in an area that is inevitable for every human being. This elective was invaluable for my work as an End of Life Doula. I would recommend this elective for everyone as part of your certificate, as we are all going to experience Pain, Grief and Dying in our lifetime, whether it be ourselves or supporting someone we love through it, the techniques taught through this elective are important for us all." – Bridget
"My chosen direction for my business is to run programs for women diagnosed with breast cancer so this was my reason for choosing this elective. I found it heart opening and emotional, it is relevant in so many ways as we all have encountered grief in some way and at some time in our lives. The content is well organised and focused on practical day to day scenarios for situations that involve pain, grief and dying. Felicity's passion and dedication is beyond words. I completed the elective feeling empowered to implement many parts of this in my programs." – Robyn
"This elective is a must! Many useful tools and learnings here to compliment humans from all walks of life." – Danae
"The Meditation for Pain, Grief and the Dying was a beautiful elective which provided me with the confidence to support people experiencing difficult periods in their lives using meditation." – Belinda
"An intensely beautiful elective, which invites you to explore the heart of parts of life that are so often pushed away or denied." – Donna
"I thoroughly enjoyed this elective. It helped me look at my own beliefs around death. The reading and video material was not only thought provoking but extremely useful when facilitating meditations for people experiencing pain and grief and 'terminally' ill.  The material on pain I found especially useful and was able to incorporate it into meditations, allowing people to experience pain, to "be with" their pain and open to it.  A brilliant elective. I highly recommend it." – Bronwyn
"The elective was deep, cleansing and brought clarity which was very cathartic for me. Because of this elective, I have a newfound respect for death and all that it can bring". – Debb
"Felicity's elective was a journey of self-discovery, an emotional and heartfelt sharing of her wonderful knowledge.  I would not say that it was easy, but wow! It really changed my view of how I deal with life, death and pain in my role as an RN and as a new meditation teacher.  I can only say thank you for sharing your wonderful insight and experience and making life more whole." – Jaine
"This is the elective I've enjoyed the most. It was a natural progression from the spiritual, then buddhist electives which I completed prior. It felt complete and easy. I would recommend doing the electives in this order as the tasks and competences progress organically. Loved the chat with Felicity at the end as it was not rushed and felt completely natural. That was my other most favourite thing :)" – Brenda
"This elective is a beautiful introduction into how to work with people who are experiencing grief, the death of a loved one or their own illness. Felicity weaves her experiences as a health practioner and meditation teacher to offer a course with personal insights and meditation teaching skills. A wonderful elective for meditation teachers who are feeling unsure of whether to work with people who are dying, in physical pain or grieving." – Jacqueline
"The gentle approach to exploring working with people suffering their personal battles with pain and health issues has given me confidence in providing meditation in ways which support physical comfort and individual emotional journeys." – Susan
"This elective is so insightful. It targets the areas named in the title yet you can put it to use in every aspect of life. Felicity is so encouraging and supportive allowing you to dive deeper into this wonderful opportunity for growth." – Ash
Parents and Children Elective
"This elective brought a whole new depth to what I thought of meditation for kids – loads of knowledge and content – would definitely recommend this elective." – Rebecca
"I feel everyone needs to do Meditation for Parents and Children elective. I went through a whole journey from being in my mother's womb to reliving the journey of my daughter in my womb to the evolved beings as we 3 are. This elective gave me a fantastic opportunity to write an altogether new story for all, my mother, me and my daughter. It's such a beautiful collection of what parent and child needs at every stage of parenthood and childhood. A very healing and innovative way to approach life for yourself and your loved ones." – Sweta
"The Parents and Children elective is beautifully written, with a deep understanding of the different stages of growing up, and how to engage with them in meditation. It also gave me the chance to delve a little deeper into mindful play, which was great fun too!" – Lisa
"This elective is a wonderful journey through all of the developmental stages. I was guided through the benefits of meditation to support individuals as they transitioned all the way from birth to young adulthood. I was also encouraged to develop my own strengths and styles to work with children and their parents. I discovered I had an interest in helping mothers after birth and meditations for small children. I highly recommend this elective, I am able to use what I learnt for everyone, not just children." – Belinda
"Wow this elective is great. My children have grown up and moved away, since doing this elective I find myself watching and enjoying younger children and creating meditations at the same time. I loved it, so informative, well set out and easy to understand" – Diane
"This course was really beneficial for working with children of all ages, as well as their parents, and also your own inner child. Julie has a lovely teaching manner and is a great mentor. I loved completing this elective and would highly recommend it." – Leah
"This elective is both experiential and theoretical, allowing you to holistically understand the magic we all poses to heal ourselves, and others. You learn a wonderful set of tools to help guide others towards replacing negative thoughts and energies with positive ones."  – Jaye
"I enjoyed every part of this elective especially the planning to run the meditation workshop was exceptional. The meditations in this elective are commendable. This session has helped me gain a better insight on the different developmental stages right from pregnancy, birth of the child and the growth of the child until they become an adult. It has helped to know myself better as a parent. Every piece of information has been entertaining, engaging and exciting throughout this session. Also becoming creative to find more ideas to engage and cultivate
meditation in children was challenging and interesting as well. It has given me an insight by identifying the needs of the children relating to their various developmental stages and their goals and the meditation and the follow up exercises to go with each stage of the children development.   I also enjoyed writing the scripts for the meditations. It was a great experience to get trained in doing the planning and I personally feel it has given me a great confidence to explore various ideas and enhance my creativity.  Developing meditation scripts by exploring ideas to address the developmental stages and the needs has given me confidence for my creativity. Overall it has been very interesting and motivating throughout this session as I feel I am becoming more creative with finding ideas to support and engage the children.  I feel I am more confident to deal with situations which I was anxious and apprehensive about." – Sreemathy
"This elective reignited my creativity after a difficult time in my life. My inner child loved playing with creating meditations for the different age groups and their parents and I am feeling so inspired to get out and share my ideas!" – Linda
Spiritual Meditation Elective
"I moved, grew and evolved with Spiritual elective. It was like a new opening into my life. Lisa's incredible courage gave me permission to honor, respect and love myself just as I am. I found amazing synchronicities for my own hero journey. Writing and guiding a spontaneous spiritual meditation was my favourite part. This elective was a natural calling for me. The spirit that I am, that I am." – Sweta
"This elective was a dive into parts of myself that I wasn't necessarily consciously aware of. By bringing them to the surface I was able to accept them as a part of me and my experience and honour them in the way that they deserved." – Chad
"The Spiritual Meditation elective is amazing. Combining the archetypes from Tarot, the Eastern Chakra System, and an exploration of ritual with an analysis on fear, this elective will teach you how to bring more spiritual awareness into your meditation practice. A must for any seeker of spirituality." – Darryn
"I very much enjoyed the Spiritual Meditation elective, in particular learning how to meditate with a Deity. I found this elective to have a really nurturing and self-compassionate undertone that allows you to gently explore spirituality in a safe space. I really look forward to sharing more spiritual meditations within my groups." – Candice
"The Spiritual Meditation Elective was an interesting and enjoyable journey. I am personally glad I completed the elective before assessment as it exposed me to the reality of the higher self and its deep connections to meditation. A good experience made more enjoyable by the interactions with Felicity Carson, my tutor for the journey." – Ed
"The learnings and deep personal insights I have experienced while completing my studies with the ACMM, alongside being supported by open hearted skilled mentors, has been something I have never experienced before in other courses. You are not only learning the skills to guide and teach meditation but also turning inward and reconnecting to the truth of who you are. Truly grateful for this safe and supportive community. Thank you." – Nicki
"The spiritual elective was a very profound journey for me to examine how the highs and lows of my life to date can influence my meditations and my ability to help others. It was a real deep dive which touched on my beliefs, the stories I have told myself about the events of my life and how I can work to bring awareness and light to areas that I have kept in the shadows. Like most work of this type, it is confronting at times but extremely rewarding overall. After completing this elective I have a much better understanding of the use of meditation as a tool to support myself and others to work through the challenges and obstacles that we have or will encounter in our lives." – Belinda
"The Spiritual Meditation Elective is a great way to integrate spiritual and energetic (emotional) aspects into one's meditation practice and study. For me, this elective enabled a deeper and more holistic sense of connection to self, source and my future." – Jen
"I was inspired by this elective and can highly recommend it to anyone who wishes to go deeper on their own spiritual path and meditation practice. Lisa has truly put her heart and soul into this elective and it has been a fabulous experience." – Jaine
"If you're open and ready to dive down deep inside yourself, then you are going to thoroughly enjoy the Spiritual Elective. I thought I knew myself pretty well but it's amazing how there's always something left to learn. Such a beautiful and informative elective. Thank you." – Claudia
Mindfulness and Buddhist Psychology Elective
"Loved this course, it was the missing link in my teaching. Could completely immerse myself in this 24/7, such beautifully deep and inspiring content." – Miranda
"The mindfulness and Buddhist psychology has allowed my perspective of what mindfulness means to broaden. I have a much deeper understanding and appreciation for this form of meditation and life tool. The exercises, readings and practices gave my body, mind and heart a place to be explored fully. I am enjoying a sense of authenticity and wholeness that this elective helped me uncover more in my life." – Lauren
"Whether you're interested in an introduction to mindfulness or would like to deepen your mindfulness practice, this elective fits the bill. It gives a supported step by step experience through several mindfulness techniques." – Paula
"A beautiful and enjoyable elective. The teachings have helped me to assess my life values, which has been both a painful and a healing experience. I have felt my sense of self compassion and compassion for others deepen." – Angela
"I completed the Mindfulness and Buddhist Psychology Elective with ACMM. If anyone is looking to discover, develop and greet anew mindfulness and eastern psychology, then this is the course to complete. Julie (the course overseer) was highly supportive and wove her own learnings of life into this module. Educational, life shaping and one hundred percent relevant for the current global stress." – Kesten
"This elective is a deep, rich and rewarding personal journey of discovery and a great insight into the ancient teachings and their nexus to current psychological practices that have been adapted for use in modern therapy. I would strongly encourage anyone looking to add some variety to their teaching practices to undertake this elective." – Paul
"I feel so much in line with this philosophy and wish I had studied it many years earlier. Its teachings of gentleness, compassion and wisdom are so important. Doing this elective has made other aspects of the meditation course clearer and put them into perspective. After this introduction I am on a journey to learn more and embrace this philosophy in my life. Thank you very very much." – Irene
"The Mindfulness and Buddhist Psychology Elective was such a rich, in-depth experience. I really loved making my way through this elective, furthering my understanding of Mindfulness and learning about all the Buddhist teachings and practices. I enjoyed savouring and soaking up all of its goodness as I went. A highlight was exploring loving-kindness, becoming more familiar with it in my personal practice, along with listening to Julie's beautifully guided track. Overall it was a heart-warming experience and I look forward to exploring more going forward." – Natalie
"There were so many highlights. In fact, if I was honest I'd say every day I attended to my 'homework' was a highlight. (..) I could sit back almost and watch myself grow with self-discovery and insight. The self-reflection was amazing! This entire elective has afforded me a sense of being 'awake' and 'awakened' throughout its twists and turns and I am very grateful for the journey." – Tanya
"This elective takes you on a deeper journey into mindfulness through beautiful readings, practices and teachings. It is facilitated by Julie with a gentleness and presence. I highly recommend this elective." – Tim
"This is a brilliant course of study that has changed me for the better by allowing me to learn about, heal and love myself more whilst strengthening and deepening my mindfulness practice. I am more present, aware and free of suffering as a result. Thank you." – Jen
"A beautiful introduction to Buddhism." – Tessa
"With Julie's knowledge and guidance, this course has been an incredible journey within that rippled out to other factors of life. This is a fascinating elective filled with opportunities for personal development and growth, love and positivity." – Ash
Bringing Mindfulness Home Elective
"Whether you're interested in an introduction to mindfulness or would like to deepen your mindfulness practice, this elective fits the bill. It gives a supported step by step experience through several mindfulness techniques." – Paula
"This was a very powerful elective! Even though I had been practising Mindfulness for years, I learnt so much and was gently encouraged to really embed my learning into my every day life. It was a beautifully humbling experience, and although I have now finished the elective, I will continue to utilise the strategies taught for the rest of my life. Even if you think you know enough or feel highly trained in Mindfulness, I would still highly recommend this elective to you. It's a beautiful gift that will keep on giving long after completion." – Emma
Opening to the Heart's Wisdom – Heart Centred Practices Elective
"This elective is life changing. I feel like it opened my heart in beautiful ways and was such an amazing journey. The practices are so powerful and I felt some incredible shifts within myself for which I will be forever grateful to Kate. I highly recommend this elective, it's beautiful and will allow you to connect to your heart and nourish your soul." – Shelley
"The Heart Centred Practices elective presented me with an entirely new perspective of myself. I learned how to become more self-accepting and compassionate towards myself. I learned the importance of nurturing loving kindness for myself, and that although I considered myself to be very open, loving, kind and compassionate towards others, that giving that to myself opens my heart for others so much more. I believe that this elective is a must for aspiring teachers. I am so grateful for everything I have learned." – Bridget
"Opening the Heart's Wisdom: Heart Centred Practices is a wonderful elective I would highly recommend to anyone studying at ACMM. The readings and exercises in the course, work to deepen your heart connection through self-forgiveness, self-compassion and heart practices. The course is a beautifully structured journey through readings and practical exercises; you feel fully imbibed with these attributes and this heart connection begins to flow into all areas of your life. The techniques learnt as part of this elective will support you personally and as a meditation teacher in everything you do. The practices are simple and practical enough to use every day. I would greatly encourage anyone considering taking this elective to do so as it is a doorway to developing a deep trust, acceptance, loving kindness, forgiveness and compassion." – Clare
"I just wanted to say a big thank you for your elective Opening to the Hearts wisdom. This elective is life changing, I have 100% felt some beautiful powerful shifts I never thought possible. I feel like this elective opened my heart in such beautiful ways and has helped me immensely. The joy and peace I have experienced during this elective journey has nourished my soul. I can't thank you enough and wanted you to know it's been so insightful and so beautiful. I would encourage anyone wanting to live from their heart and experience life changing peace to take this journey." – Shelley
"I would highly recommend this elective, Kate has brought so much heart to this elective, and her wonderful and giving heart is reflected so beautifully in the teachings. This elective has enabled me to really connect with my spiritual heart and I will continue to develop the techniques taught to me on a daily basis. Thank you Kate for such an inspirational elective." – Maria
"Talk about a heart opener! This elective did exactly that. It was well put together and drew upon many sources and techniques, which really fleshed out the subject. I was left with an expansive feeling of love and compassion for myself and the whole world. I'll definitely be using what I've learnt here in my future practices." – Caroline
May 2023 Wild Peace Retreat
"Being part of the ACMM retreat is so valuable personally, professionally and spiritually. I have been able to attend two retreats now and each time have been able to deepen my practice and knowledge. I love learning new things, and each time I have attended have taken away numerous new ideas to bring back to my meditation studio community. I am extremely thankful for the openness and sharing at retreat, it is genuine, real and present. I look forward to attending another one." – Natalie
"The retreats are such a beautiful, nurturing and inclusive experience. To be with like-minded, open-minded and generous coaches and students present and past from many locations was such an enriching time. Completely rejuvenated, reenergised and blessed. My confidence has grown, additional resources and ideas all openly shared. The energy so special when it is such a genuine care for everyone to succeed.
Highly recommend. This was my second retreat and I am looking forward to the next one." – Robyn
"As a newish student I am finding the support and understanding of ACMM comforting. Lisa and the coaches/mentors are approachable and human and their passion for meditation and the work is inspiring. I am looking forward to more retreats and ongoing learning with ACMM. The admin staff are also amazing and have helped make my journey with ACMM so much easier during a difficult time in my life." – Lisa
July 2022 Mindfulness Workshop
"Jen and Tim's workshop was a wonderful intro and experience into the style of mindfulness as a meditative practice. I appreciated their insights and knowledge as we worked through 4 guided meditations to help us understand (and experience) mindfulness in action. I came away feeling refreshed and inspired to keep learning and practising how to let go, surrender and just be. Thanks Jen and Tim!" – Nicola

March 2022 Day Retreat
"The day of meditation was a gift to myself. Lisa's guidance was gentle and skilful, providing moments to contemplate beautiful sutras, journal, converse with other participants and draw as well as meditate. I felt well nourished by the end of the day and had my best nights sleep in ages." – Gen
"ACMM online retreats are a treat to attend. Like minded people coming together for an interactive day of meditation and learning. Lisa leads with such inspiration and the people attending are a delight to be with. More online retreats the better. They reach out to people in the most delightful way. A great way to spend time together." – Ed
"The one day online retreat is an excellent way to interact with others from ACMM and enjoy deepening your practice without leaving your home." – Katie
"The one day retreat is a must for every student and teacher in the path of meditation we gather, we connect and we stay connected! All the elements to rest and connect with others are being set. I felt a tender touch in my soul and a restorative motivation to keep working towards connectedness with myself and others." – Jenny
October 2020 Online Weekend Retreat
"This online retreat was life-changing! The smaller group work enabled a very safe, supportive and professional environment to allow participants to dig deep and share from the heart without judgement. The larger group teachings were also supportive, informative and very helpful with beautifully guided meditations. The entire retreat was well structured and delivered in a very professional and easy format that could not be faulted. I would highly recommend all students participate in ACMM retreats to gain powerful inner understanding and personal growth that can be shared with others who are seeking benefits of meditation and mindfulness in their daily lives." – Melinda
"This was my second online retreat with ACMM and, though different from the atmospheric 'normal' retreat held in the Dandenongs, it's just as beautiful for the honest, heartfelt connections made with like-minded souls and every bit as deep in the wisdom and generosity of its teachings. So much love here! Thank you." – Claudia
June 2020 Online Meditation Teaching Retreat
"I would highly recommend the retreat to any student. It gives you that extra boost in your own personal journey as well as some guidance around how you could conduct your own classes using different techniques/styles. It's also wonderful to connect with so many others who are on the same path, and to be able to support each other and express our own experiences in a safe environment. I absolutely loved retreat and I didn't want it to end! Can't wait for the next one!" – Brea
"This was my first online retreat and I had some reservations about it as I didn't think that the energy and connections that you find at a face to face retreat would be the same at an online retreat, but it exceeded my expectations and more. The pros outweigh the cons and I am looking forward to joining the next online retreat! – Stacey
"Thank you for such an outstanding retreat. I think I will keep on experiencing the amazing insights from retreat as it will keep unfolding in me through many months or years to come. I deeply appreciate all the incredible work that Lisa and Coaches have done for us. The way they live their lives is in itself a great inspiration and message for us to walk their path. It tells us surrender, faith, love and compassion is very much possible in today's society structure." – Sweta
"So much connection felt. So much wisdom gained. So much love in the virtual room and so real despite it. Well worth the experience." – Claudia
"Thank you to Lisa and the team for such an inclusive experience. The retreat enabled me to process and progress personally. The meditations were beautiful and elicited growth for me. The information was leading edge and the instructors were wonderful." – Danielle
"I attended the ACMM 2020 Online Retreat. What a superb experience. Enlightening, fun, information rich, and generated a beautiful feeling of connectedness. The meditations were beautifully guided by Lisa, Julie, Morgan, Helen and Tim, and guest presenters Elizabeth and Ken Mellor of The Awakening Network. I will be, and thoroughly recommend participation in any future online retreats. Well done to everyone." – Ed
"Being online, the June retreat was so much more accessible and made it an easy decision for me to attend. But I wasn't sure what to expect. I anticipated it would be informative (it absolutely was) and that the meditations and activities would be beautiful (they were). I also anticipated I'd be meeting new people (I did) and that I'd feel some embarrassment and discomfort (there was some … but not as much as I might have feared). It was genuine, it was compassionate, it was mutually supportive. I experienced a wonderful feeling of community and connection, a sense of boundlessness and shared compassion. I came away with a strong sense of connection, trust and hope. A sense that "I" am bigger than just me: I know I am truly capable because we are one." – Paula
 September 2019 Meditation Teaching Retreat
"I had no expectations prior to the retreat but was extremely grateful for the experience. The sessions/ meditations were inspiring, moving, cohesive, fluid, informative and enjoyable. I think the smaller sharing groups really worked well and enabled less confident people to share more openly. Perhaps a few to journal on some occasions could help in processing the experience prior to sharing, especially if it has been particularly moving. The guest speakers were wonderfully inspiring and informative and brought a lightness with their humour. The opportunity to move more was beneficial in shifting emotions, improving concentration and just plain fun. My inner child loved it.  The drumming was amazing and a lovely way to celebrate our time together. So much fun! The overall experience that was provided helped to create a warm, nurturing and safe place for us all and allowed us to be open and trusting. Thank you." – Fiona
"The September retreat was such a beautiful experience & over and above any expectations I may or may not have had. After attending last Septembers retreat & loving it I knew it would be amazing and I was not disappointed. I loved every minute. I really loved the movement Meditations and all the different kinds of movement in Meditation, from shaking, Rocking, dancing to walking in nature, and the confirmation from Yourself & all of the beautiful coaches that we do not have to sit still & become un-comfortable in order to meditate, it gave us permission to move in any way that felt comfortable for each individual. The sound meditation with our voice was amazing, the beautiful energy that all of us created as a group, simply from love, stepping out of our comfort zones in such a safe & supported space. Was simply for me being held by the sound & vibration by a hundred, thousand Angels, the emotion & love created in the room was so profound, cleansing & healing. The guest speakers Elizabeth & Ken Mellor & Janet Etty-Leal were amazing to listen to & work with they share so much
inspiration & wealth of knowledge. The drumming, singing & Dancing  on the Sunday Night was such awesome fun & such a special way to bring the retreat to a close. The food was simply beautiful as was the eating mindfully at Sunday lunch, with just being mindful, present & grateful without any chatter was really lovely, to honour the food & where it has come from & all the people involved to bring it to bring it to our table, things we can take for granted, it was really lovely. I have benefited greatly, emotionally, physically & spiritually from the weekend retreat, and am so very grateful to YOU & ALL of the amazing ACMM coaches for the love, support, nurturing & guidance to create such a beautiful experience & for all the work that goes into creating the magic that happens for us all, that we can take with us & out into our world to share with others." – Karen
"Lisa, Julie and the coaches provide so many enriching experiences on retreat. They hold such a nurturing and safe space to open your heart and delve deeply into your meditation practice. Where you have the opportunities to explore anything that you might be experiencing that is keeping you stuck or not reaching your fullest potential. You are surrounded with love and support of fellow students and graduates and I always leave feeling empowered with my heart overflowing with gratitude and love. This retreat for me was so healing and joyful which was exactly what my spirit was calling for." – Jacqui
"The retreat is a perfect complement to the course. Meeting the coaches face to face is invaluable and the wisdom you receive just from being in their  presence is amazing. A true blend of education of self and soul. The retreat allows for an immersion of information beyond what you can get behind a screen. Simply meeting others doing the course is a fantastic opportunity. You learn so much about how to implement the course into your life, your business and it gives you an opportunity to see what can be created by you with the course once you finish. Networking face to face gives you so much more and you connect to like-minded people who will help you and support you well after the retreat is done." – Mandy
"For anyone wondering whether to attend the ACMM retreat, I cannot recommend it enough!!
At any time during your study, the retreat will be so helpful for you. It is a wonderful avenue to connect with others who are on similar journeys. It is also a wonderful opportunity for self growth and self care in a nurturing and safe environment. The course can be a little isolating as it is all on line so the course allows the individuals to come together and share their challenges, their feelings and their ideas. It is also a great way to forge new friendships and mentors who can continue to support you through your journey. I have gained so much from this meditation retreat and I look forward to attending future retreats." – Michelle
May 2019 Meditation Teaching Retreat
"Coming to the Autumn retreat was deeply immersive.  The inner work was gentle and supportive and I reconnected to myself. It was so lovely to spend a weekend with like-minded people, where I could just be myself. A wonderful experience." – Grace
"These retreats are incredibly valuable both personally and professionally. I always walk away having discovered a deeper aspect of myself. The teachings from Lisa, Julie, the coaches and of course the visitors are so profound and I have learned so much." – Kerryn
"This amazing retreat created a loving and supportive environment for me to heal, to learn, to trust and to deepen my practice. This has not only benefited me personally, but also my meditation teaching." – Mandie
"I'm still savouring this amazing retreat! I feel truly inspired and thrilled to have spent time with so many wonderful like minded people… What a beautiful combined loving energy we created! Thank you again Lisa & everyone there!" – Virginnia
"I highly recommend attending one or more of the Retreats as it is filled with the most amazing and inspiring information combined with hands on experiences. Lisa & all the teachers have created the most serene and tranquil environment, especially for you." – Leonie
"The May retreat had a profound effect on my confidence and ability to step into my personal power to see the completion of my goals and dreams through to the end, with encouragement, goal setting and lots of loving connection. I feel so supported and propelled to succeed with my tribe. Thanks Lisa and ACMM team." – Lisa
"Reinforces benefits of practice, allows personal interaction with the teaching team, get to meet fellow meditators, meet a great range and diversity of FABULOUS people all with common interests – who are kind and cool." – Brenda
"I have just attended my second retreat. The bonds made with others are bonds like no other. The experiences shared during the retreat are often quite deep and emotional and to have other like minded souls there with you to wrap you up in a cocoon of love has such a profound effect. My learning has deepened as I put into practice what is in the sessions and being able to have time with the coaches helps me relate on a whole other level. I would highly recommend every student attend a retreat." – Chris
"This was my first meditation retreat and I didn't know what to expect. I was nervous about meeting new people and being in a new environment. However it exceeded my expectations.  It was such a beautifully supportive weekend – full of love and healing." – Lisa
"The ACMM retreat has not only helped me integrate what I have learnt in the course, but has also given me the confidence to take what I know out into the world!  It was so wonderful to meet other students and create some beautiful connections that will bring so much support as I embark on this journey. I am so thankful to Lisa and the coaches for creating such a nurturing, safe and empowering experience." – Belinda
September 2018 Retreat
"Attending the retreat is validating, reassuring, motivating and inspirational. The venue provides beautiful surrounds to soak up nature and allow integration of knowledge, emotions and spirit. I recommend all students who study with ACMM try to take part in the retreat. It is definitely worthwhile." – Angela
"The deep connections formed at the retreat have fuelled my energies for my studies. Networking and learning from other experiences – invaluable. I now know for sure that I will make this happen – providing the treasure of meditation in my community." – Susan
"I am loving this incredible course and the journey it is taking me on. Although I have not yet completed the course, I feel that I have grown immeasurably. The content is in depth and so well structured. I have particularly been touched by the love, acceptance and nurturing I have received in this beautiful space.  Thank you Lisa and your incredible team." – Stacey
"Over the course of the weekend I released some unconscious 'stuff', cried, laughed, gained massive clarity over the path ahead, felt so much love and gained awesome connections that I know will continue into the future." – Lisa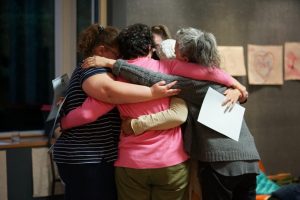 "Couldn't recommend it highly enough for deepening and consolidating your own practice and knowledge; for meeting like minded souls; for meeting the wonderful supportive coaches and boosting your own self confidence. Thank you." – Claudia
"Walking into the group Friday evening with Julie setting the atmosphere with a welcoming meditation – what a great welcome/start!  From that moment the weekend flowed – such a learning experience- so many skills to take away – learning about conducting sound meditations, to guiding children to shining our own light within. Brilliant, brilliant, brilliant – thank you all." – Bronwyn
"I cannot recommend the retreat highly enough! This is my third retreat with ACMM and it keeps getting better. Lisa and the team of coaches are amazing and a joy to be with, as are the beautiful students and graduates." – Jacqui
"Attending the ACMM retreat is not only learning more skills in meditation but a true loving atmosphere where you are supported and held in trust, meet the most wonderful like minded people and gain encouragement on your meditation teaching pathway." – Miriam
"I was unsure what to expect but once I got here, the whole vibe was amazing. Connecting with so many amazing people including the wonderful coaches has been very inspirational and everything I have learned this weekend will help my journey. Thank you all so much." – Julie
"The ACMM retreat is an incredible opportunity for students to reconnect with themselves, with fellow students and mentors and with mother nature. An amazing experience to simply bask in the wisdom and energy of passionate people, sharing their love of meditation." – Danielle
"Joining the ACMM community has been an experience beyond words." – Katerina
"I had such an amazing and insightful experience at this retreat. It really helped me to cement some things I was working through. I experienced so much love, peace and gratitude for all the things in my life. Incredible self-development." – Nina
"The weekend strengthened my understanding and commitment to learning more about leading meditation. The whole experience was heartfelt and authentic allowing a vulnerability that is not often available to you." – John
"The retreat offered the opportunity to meet like-minded people from all parts of Australia. To share moments, stories, strengths and weaknesses.  To enjoy the group work and to connect with others. Such a memory to cherish forever." – Valary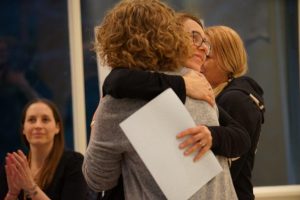 I thoroughly enjoyed the retreat and enjoyed making genuine connections with others. The collective energy was amazing and there was an atmosphere of love and acceptance for all.  The activities were presented beautifully with great care and sensitivity." – Fiona
"As a new student, I have found that attending the workshop has provided a very strong foundation for my learning that included quality activities and vital networks.  Was also great to connect with the coaches." – Travis
"An excellent opportunity to build skills, confidence and connection with like-minded people. This is the ultimate preparation for a career as a meditation teacher/coach." – Lisa
"I would recommend that every student attends the retreat if they want to get the most out of the course." – Stacey
September 2017 Meditation Teaching Retreat
"I would just like to give my heartfelt thanks for the opportunity to attend such a wonderful, nurturing, compassionate environment that your Meditation Retreat provided me with. I can often feel isolated in the work that I do, especially being in rural Victoria so it was absolutely wonderful to meet such an amazing group of people who are all on a similar journey. It was a fabulous opportunity for me to be the participant in really reconnecting with myself and others on a deeper level. I really found the information to be invaluable. I loved meeting the coaches, the beautiful meditations that were led by Lisa and Julie, the sound healing and more. As a teacher now out in the big wide world I really found this to be such a fabulous experience for myself both personally and in the work that I do and I am so happy to have this as an annual event in my calendar." – Kerryn
"Treating myself to the recent ACMM Meditation Retreat, this is easily one of the best things I have ever done for myself and thus for my loved ones, my work and my purpose for being here … I truly didn't want the weekend to end … I feel clearer and more connected to myself and my goals. I feel liberated, supported and encouraged having learnt to hold myself in more love and compassion. I feel inspired, moved and excited to have met such a wonderful group of fellow travellers and meditators. I feel present and serene having spent the weekend
meditating in powerful group energy. I feel whole and aligned and purposeful about my future! I feel the deepest gratitude for all who facilitated, contributed to and participated in the weekend. I will definitely be attending the next one! You should too!" – Jen
"I had the privilege of attending the ACMM September 2017 Retreat and I highly recommend it to anyone thinking of going in the future, in fact I encourage everyone to give themselves the gift of going. It was well worth the investment and what I received as a result was absolutely priceless. I had such an enriching learning experience and boost in confidence. It was such an honour to meet and connect with so many inspiring souls in person. We all felt such a high level of connection and the positive energy was incredible. Thank you so much to the whole ACMM team for providing such a special, truly memorable and heart-warming weekend!" – Natalie