The Australian Centre for Meditation and Mindfulness (ACMM) is a National Meditation Teacher Training Organisation that offers unique courses making study a pleasurable and enlightening journey. Our courses are conducted online with optional in person retreats and we have harnessed the gifts of accessible modern technology to create a community of students that is vibrant, connected, interactive and dynamic. Our students, graduates and coaches are doing wonderful work and providing inspiration, assistance and encouragement to each other. The opportunities are numerous for students to communicate and share and for students to receive close knit and encouraging support from our coaches.
Our mission is to increase personal and global peace and wellbeing by training and supporting meditation teachers that work from the heart and bring a holistic approach to teaching meditation, mindfulness and wellbeing.
We teach by compassionately supporting the individual journeys of our students with heartfelt encouragement and validation, and with honest feedback and direction. That is why the majority of our teaching is done on a one on one basis with students.
At the Australian Centre for Meditation and Mindfulness (formerly the Australian Centre for Holistic Studies) we pride ourselves on delivering courses that are easy to access, easy to follow and understand even if you haven't studied for a while, very well supported with lots of one on one training, inspiring, life changing and most of all that truly help you develop the skills you want to achieve.
We are blessed to have the most wonderful team of dedicated teachers and coaches who wholeheartedly believe in their work and really walk their talk. Our work is a complete joy to us and this comes through in how we interact with and support our students.
Simply because:
The Australian Centre for Meditation and Mindfulness has a flawless reputation for delivering high quality courses with 5 star Facebook reviews and happy students and graduates.
One on one training throughout your studies with our fantastic coaches. Read about them on our home page. All our coaches are leaders in bringing meditation out into the community and the wider culture and work in the field.
Opportunities to train with other students built into the course.
Regular interaction and communication with other students available. Face to face training through our retreats.
Thorough and effective training that is easy to access and holistic in nature and delivery.
Our courses provide a deep, nurturing learning experience that enhances your personal and professional development. Lisa's background as a holistic living counsellor and teacher means that the personal growth aspect that underlies meditation is a feature of our training.
Learn to create original meditations (not using templates) and deliver them live with no script.
Be able to create meditations for any audience (corporate, support groups, community groups, children, individual clients, health retreats, relaxation groups etc.) with our electives.
High quality training that is professionally written, presented and conducted. Well researched scientific and psychological information is utilized in preparing our coursework. Our training is in depth, thorough and very practical.
Our meditation teacher training courses are accredited by the Meditation Association of Australia (MAA) and the International Institute of Complementary Therapists (IICT).
The team at the Australian Centre for Meditation and Mindfulness is constantly updating our training materials and offerings, so you know that you are getting the best training that we can possibly provide. Our coaches work as meditation teachers and are at the forefront of their fields of expertise.
Our Eco policy ensures that we are 95% paper free, our manuals are delivered in pdf format and our team all work from their homes. This means less commuting, less paper, less power and less waste. ACMM cares for the environment in a very practical way.
Meet Lisa
"Leading up to founding ACMM, I completed a BA in Psychology at Melbourne University and have a Diploma in Holistic Living Counselling , Advanced Certificate in Counselling Children Holistically and a Cert IV in Workplace training and assessment. I have also trained in Reiki and other healing modalities. I have spent 6 years training and teaching alongside my teacher Alannah Dore. I taught the Certificate in Holistic Communications and Diploma in Holistic Living Counselling for the Melbourne region based at Deakin University. My work with Alannah involved facilitating personal development and holistic living retreats in Byron Bay and Victoria and collaborating in developing educational programs and events. I have been working in private practice as a Holistic Living Counsellor for 14 years and more recently as a holistic children's' counsellor. I run workshops and presentations in schools, at universities, support groups, private organisations, conferences and training events on meditation and self support and enjoy the public speaking side of this work greatly. In 2017 I was invited to join the board of Meditation Australia and present workshops and masterclasses at the 2018 Australian Meditation Conference.
Meditation has been a part of my life since I was 16 and in my final year of high school (and experienced my first stressful experience of exams). I returned to it in a more committed way later in life to help me manage problems in very tough times. In those times, meditation allowed me to experience myself as a wiser and more expanded person. Removing myself from the limitations of my current thinking, allowed new solutions to present and helped to relieve the stress I was going through.
15 years ago I started facilitating meditation groups and loved sharing this inspirational healing tool with others. Our meditation experiences were wonderful and as the group grew a core group of us stayed together. The longer we meditated together, the more miracles occurred in our lives and meditations. Each week was an exciting new adventure as we explored our inner worlds together. Over time I developed a unique technique for guiding meditation that worked well in my group. Members of the group accelerated their personal growth quickly and long running members of the group asked me to teach them my technique so that they could start teaching. This was the beginning of my meditation teacher training course that I originated and has since been developed and expanded to include many more techniques and teachings.
The courses taught at ACMM have evolved organically through my own curiosity and need.  I have gone through a deeply holistic, personal and professional research process in creating both the core meditation teacher training and the electives.  See my videos on the course pages for more information.
Taking time for yourself can be the greatest gift you can give yourself on a daily basis. This can become a fundamental practice that brings health, well being and support to you for the rest of your life- like a trusted friend. The benefits flow in all directions of your life and those you come in contact with. The deep understanding of this daily miracle is the foundation for teaching meditation. "
Listen to an interview with Lisa on the Wild Success Podcast with Lizzie Moult here.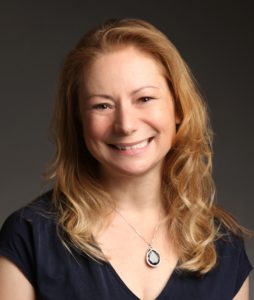 — Lisa Forde —
Our Course Prospectus
Australian Centre for Meditation and Mindfulness supports Save the Children
Save The Children work hard to protect children from harm and help them access quality education and health services.